Cherilyn Bacon is an American actor-singer who performs on stage, on camera and voice-over, as well as a faculty member at the California School of the Arts and maintains a private voice studio in Woodland Hills, California.
She offers in-person and virtual lessons and has developed a clientele that travels anywhere from 30 minutes to  2-3 hours to her studio for lessons, coaching and masterclasses in acting and singing.
PRODUCTION – MANAGEMENT – DIRECTION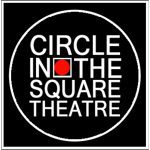 She developed, managed and produced SINGERS ON STAGE ON BROADWAY, the summer musical theatre program that Backstage rated #1 in New York City at Circle in the Square Theatre.  It has become Circle's summer musical theatre program. In 2022,
Cherilyn revived the program post-COVID and successfully brought together talented aspiring performers who studied with Broadway's best and performed a show at NYC's Triad Theatre.  
PRIVATE VOICE STUDIO
Cherilyn brings her 40+ years experience on stage and in the studio to her private voice students where she teaches holistically – singing through technique and telling the story authentically, acting, song interpretation and movement/body language for the actor-singer.  She goes beyond the studio to provide her pro-track student's opportunities to perform, enter competitions and to experience the real-world of professional singing.  They have performed leading roles from high school musicals to Broadway.  She coaches for auditions, pageants, recording sessions, and college submissions. Her current pro-track students perform in quarterly Cabaret shows at Miceli's in Universal City and other restaurant venues in the Los Angeles area. 
BACKGROUND FOR VOCAL TEACHING
Her diverse background makes her uniquely qualified to specialize in vocal technique, combined with acting for singers, song interpretation, audition and studio technique, across the spectrum of styles, from contemporary rock-pop to Broadway and classical.
She has exclusive permission to teach the DAVID CRAIG ON SINGING ON STAGE technique from his protégé SARA LOUISE LAZARUS, her NYC mentor and coach.
CONSERVATORY – UNIVERSITY LEVEL TEACHING
She has received highest student-parent-colleague ratings and comments here, here and here from her students in NYC's SINGERS ON STAGE ON BROADWAY AT CIRCLE IN THE SQUARE summer intensive program, from BRIGHAM YOUNG UNIVERSITY's Music Dance Theatre Department, as well as from the nation's top five-ranked ORANGE COUNTY SCHOOL OF THE ARTS and industry critics.
She currently teaches Musical Theatre Repertoire and Technique to advanced  students at OCSA's sister school, the CALIFORNIA SCHOOL OF THE ARTS, as well as Voice Technique and Coaching to the entry level students.
ACADEMIC CREDENTIALS & AWARDS
Cherilyn earned a B.F.A. from BRIGHAM YOUNG UNIVERSITY, was a recipient of the prestigious MARY MARTIN SCHOLARSHIP  from NORTHWOOD UNIVERSITY-DALLAS, with a certification in the Business of Theatre, was nominated for BEST ACTRESS OF THE YEAR for her leading role in a musical as Mary in Stephen Sondheim's Southwest premiere and remake of MERRILY WE ROLL ALONG  Critics wrote: "Sondheim's Broadway failure triumphs at Stage West….Cherilyn Bacon is phenomenal, as Mary, able to convey greater emotional depth and experience while appearing to get progressively younger throughout the show.  She makes an astonishing transformation from the drunken, bitter critic of the opening scenes to the gifted girl of the closing." —Dallas Times Herald
UNION MEMBERSHIP
Cherilyn is a member of the Screen Actors Guild (SAG), the American Federation of Television and Radio Artists (AFTRA), and Actors Equity Association (AEA).  She has performed under most AEA contracts in musical theatre from Broadway National Tour-Off Broadway-Regional and Small Professional Theatre, Guest Artist, as well as on TV, voice overs, in concerts, commercials and industrials from coast-to-coast.
BROADWAY EXPERIENCE
Cherilyn has performed under the direction of several Broadway's bests, including the incomparable MD's PETER HOWARD and JACK LEE, director TOM O'HORGAN (Hair), and choreographer GROVER DALE (Jesus Christ Superstar).
She  has performed on stage with Metropolitan opera singer SHERRILL MILNES, and on the Broadway National Tour of PAL JOEY with Broadway-Hollywood stars JOEL GREY, ALEXIS SMITH, RON PERLMAN, KELLY BISHOP, RANDY GRAFF, JOHN LAMOTTA and more.
She has performed in industrials from NYC to San Francisco and recorded commercials and voice overs in major markets and overseas with the USO.
EARLY TRAINING AND PERFORMANCE HISTORY
Cherilyn anchored her diversified vocal technique beginning with three years opera training in Los Angeles from then 82 year-old Metropolitan Opera singer Margaret Romaine (Musetta, La Boheme).  She graduated from Hollywood High School as the featured senior class soloist performing in her favorite venue:  The Hollywood Bowl. That experience inspired her to continue her goal of becoming a professional actor-singer.
For two consecutive summers, Cherilyn toured internationally with THE BRIGHAM YOUNG UNIVERSITY YOUNG AMBASSADORS sponsored by the DEPARTMENT OF DEFENSE-USO entertaining U.S. Troops with song and dance, and representing American Colleges and Universities.
She sang with THE SHERATONS a female trio, for 25 years.  In their early years, they were featured on the LOS ANGELES BREAKFAST CLUB RADIO SHOW and on THE LAWRENCE WELK SHOW at the Hollywood Palladium. They were offered the leading voice-over roles for the Hanna-Barbera cartoon series JOSIE AND THE PUSSYCATS.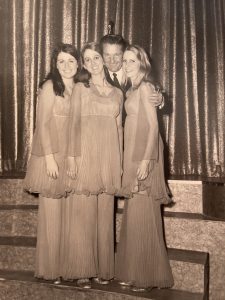 They are featured on several songs with their children and families on THE CHILDREN"S SONGBOOK CD published by The Church of Jesus Christ of Latter-day Saints, where Cherilyn also impersonates a child's voice.
MARY MARTIN SCHOLARSHIP
Critics describe her leading performance in the Dallas premiere of the musical CASSANOVA, written by the brilliant Broadway composer Ralph Affoumado (Fu Manchu) as "an outstanding, professional performance." — Ken Waissman (producer, Grease); "A wonderfully talented, highly dramatic actress." — Hugh Wheeler, book/lyrics Sweeney Todd.  "This girl can do anything!" – Jack Eddleman (director, NYC Opera).
REGIONAL THEATRE
For SIDE BY SIDE BY SONDHEIM, a show she says requires "total vocal calisthenics," critics describe her performance alongside Broadway's Candy Buckley as "chilling and very effective," "skilled and wondrously compatible," "a wispy, affecting soprano" in a cast that "delivers a certified smash and shines!" – Dallas Morning News.
For her multiple roles in the unsuccessful Broadway try-out of THE PILGRIM'S PROGRESS (Tom Key, Harry Chapin's Cotton Patch Gospel) the Dallas Morning News critic wrote, "The saddest part of all this comes in seeing talented musical actors like Cherilyn … so completely wasted."
In Dallas and NYC, Cherilyn was most closely compared to Broadway's Betty Buckley for their similar Broadway belting styles.  NYC casting director Barry Moss said, "She looks and sounds like Betty Buckley.  No she IS Betty Buckley. No.  She's better than Betty Buckley!"  After casting director Vinny Liff asked her to demonstrate her Betty Buckley style, he chuckled: "I didn't mean be Betty Buckley; I meant 'sing' something Betty Buckley! You definitely a Lloyd Webber voice."
Unlike most opera/classical-trained singers, Cherilyn has navigated successfully the diverse range of singing styles required in the Broadway-commercial music world and adapts her voice to each role she plays.  From Laurie in Oklahoma! to The Narrator in JOSEPH AND THE AMAZING TECHNICOLOR DREAMCOATand the comical antagonist character Velma in HAIRSPRAY, Cherilyn is comfortable crossing over from classical to traditional Broadway legit, belt, pop, rock and character.
She supported her husband through law school by singing the lead role Julie in the popular original Utah production of SATURDAY'S WARRIOR (written by Warner Brothers music director Lex de Azevedo) and performing and touring as a lead singer with SOUND JUDGMENT, a 70s rock band.
ONE WOMAN ACTS-CABARET SHOWS
She has performed in many industrials and concerts, demonstrating her skill with one-woman shows.  As a guest artist at AMERICA'S FREEDOM FESTIVAL Awards Banquet, she celebrated in revue BROADWAY: MADE IN AMERICA, and performed a Cabaret act GERSHWIN, BY JOVE! with her musical director, PETER HOWARD and a Cole Porter revue A TOUCH OF COLE  (Charles Repole, director; Mary John producer) and wrote the revue MUM'S THE WORD for American Mothers Association national convention at the Waldorf=Astoria Hotel in NYC, Sara Louise Lazarus, director; Dennis Buck, music director.
Recently she created a Cabaret act entitled BROADWAY BABY, a collection of her favorite songs from the shows in which she has performed.  She also recently performed Stepmother in Sondheim's INTO THE WOODS Hale Centre Theatre (Salt Lake City) and Velma in HAIRSPRAY (Ziegfeld Theatre, Ogden, Utah).
MILLENNIAL MOVEMENT
Cherilyn is a member of the acclaimed MILLENNIAL CHOIRS AND ORCHESTRAS.  This organization is not just a "choir" – it's a mind-blowing movement across five states and 4,000 singers.  It's an experience of sheer perfection of sound and force of message through astounding film score-like arrangements from Juilliard and Cincinnati trained conductors-composers Brett and Brandon Stewart.  She has sung in Carnegie Hall in NYC, Abravanel Hall in SLC and Segerstrom Concert Hall in Costa Mesa, California. In 2019, she narrated Rob Gardner's LAMB OF GOD at Abravanel Hall for the Draper Philharmonic Orchestra and Chorus.
LIGHT THE WORLD PROJECT
Cherilyn is in Los Angeles developing a project to elevate the music industry with more positive and inspiring songs across genres called Light the World Voice Choice.  You can read more about it on that tab above.
THANKS …
Cherilyn gives credit to God who gave her a rough stone rolling, a lot of desire to overcome shyness, and mentors who have smoothed around the edges of that stone to make something presentable enough to compete successfully at the highest levels of the Broadway and music industry and to live all her dreams.  She gives credit also to the late MARGARET ROMAINE BROWNING (Met), NORMAN GULBRANDSEN, internationally-acclaimed classical voice professor at Northwestern University (Chicago Symphony Chorus) the late RAY ALLEN, musical director, Dallas Summer Musicals; EWAN MITTON (who found some coloratura in her) and BILL REED, emeritus vocal director at Circle in the Square Theatre School.
She draws from all of these masters the best they taught her and wraps them into a perfect package for her students in her private studio.  
Most important, Cherilyn is the mother of five amazing grown adult children and a grandmother to eighteen incredible grandchildren.  They are her most treasured, profound and lasting productions.  Were it not for them, she would never have had so much richness of life experience from which to draw when singing and interpreting songs.   However, she gives them all the credit for being the real mentors in her life  – the ones who have smoothed the rough stone rolling along the journey where it really counts.
Check out Cherilyn's gallery of photos, credits,
and reviews in the top menu.